Innovation through collaboration
Diamond Edge Ventures (DEV) is the Corporate Venture Capital (CVC) arm of
Mitsubishi Chemical Holdings Corporation (MCHC).
DEV was established in July 2018 to bring outside innovation to MCHC Group companies through equity investments, technology development partnerships, and commercial collaborations with innovative startups.
Based in Menlo Park, California, and supported by a team in Tokyo, Japan, we establish long-lasting and mutually beneficial partnerships between startups, DEV, and the MCHC Group.
True innovation takes time. We are patient and committed to the success of our portfolio companies. We believe in sharing our deep and diverse experience, technology and business capabilities, and worldwide reach to help our partners realize their goals.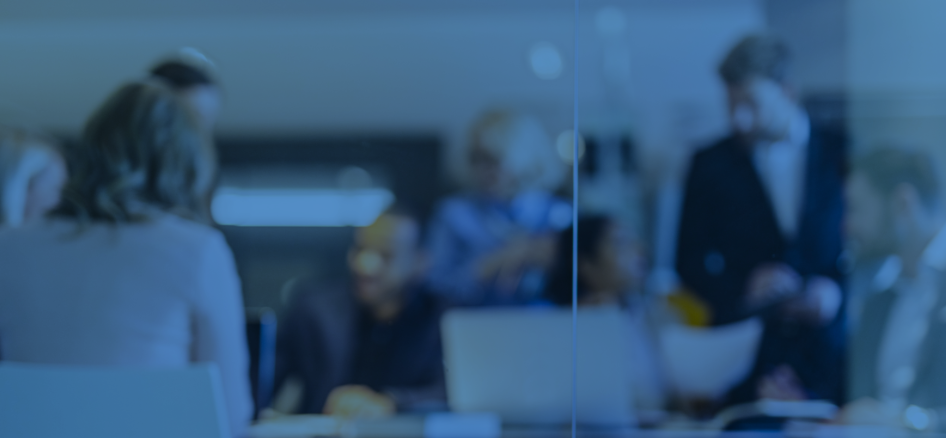 As a CVC organization, we target strategic engagements with potential for significant impact on MCHC Group companies. These engagements can come from new technologies, new emerging markets, or new business models.
"KAITEKI Vision"
The MCHC Group's "KAITEKI Vision" strives toward the well-being of people, society, and our planet Earth. The MCHC Group includes the largest chemical company in Japan (Mitsubishi Chemical), a major pharma company (Mitsubishi Tanabe Pharma), significant new business thrusts in healthcare beyond pharma (Life Science Institute), and the largest industrial gas company in Japan (Taiyo Nippon Sanso). DEV is thus part of a strongly established, diverse, and innovative corporation operating worldwide in the key sectors of Performance Products, Industrial Materials, and Healthcare.
The Power of Partnership
Even in long-established industries, we believe that startup partnerships can ignite revolutionary change. DEV was established to tap into this rich innovation source to help us create the MCHC Group of tomorrow. We like to be surprised, and we consider proposals from startups directly related to our current business areas (below), as well as emerging areas that may lead to the next pillar of growth for MCHC Group.
Talk to us, and let's help each other to realize our dreams more quickly by working together!
Through our three business domains, Performance Products, Industrial Materials and Health Care we offer a wide range of solutions, based on the values of sustainability, health and comfort.
Performance
Products
We contribute to realise a sustainable society by providing differentiated, high-performance solutions utilising the Group's wide range of products and technologies.
Information, electronics and display
High performance films
Environment and living solutions
Advanced moldings and composites
Advanced polymers
High performance chemicals
New energy
Industrial
Materials
Our products and technologies support a variety of industries and societies. We are proceeding with the diversification of raw materials, including renewable resources and strengthening our business structures.
Industrial gases
Carbon
Petrochemicals
MMA
Health
Care
Capitalizing on the Group's comprehensive capabilities and network, we develop businesses for pharmaceuticals, active pharmaceutical ingredients and intermediate pharmaceutical formulation materials, advanced medication.
Ethical pharmaceuticals
Active pharmaceutical ingredients and intermediates
Capsules and pharmaceutical equipment
OTC products
President
Patrick has over 15-year experience establishing and managing international CVC funds. Prior to entering the investment world, he worked in various positions with multiple Software startups in Silicon Valley from Artificial Intelligence to Financial Services or Tools and Learning. He was also an entrepreneur, founding 3 companies of his own.
Patrick joined MCHC in 2018 to establish and lead DEV in Menlo Park, after a long tenure at Panasonic Ventures. Besides his CVC practice know-how, he brings to DEV a unique combination of technical expertise, business acumen and international experience that the companies in his portfolio value. Patrick earned a MSc. In Physics followed by a MSc. in Artificial Intelligence. He can still be found coding, for pleasure, late at night.
Director of Science & Technology
Jeff received his PhD in Chemistry from the University of California Santa Barbara. He joined Mitsubishi Chemical Corporate R&D in 2006 where he focused on advanced Li ion battery materials, flexible barrier film and polymeric packaging materials. In 2017, he moved out of the lab to help Mitsubishi Chemical identify strategic opportunities in advanced technology in the Americas, aligned with growth-driver businesses.
He is been a key member of the Diamond Edge Ventures team since inception and leverages his past experience as a chemist with emphasis on applied to provide unique insight on how to link operational business needs, market drift and emerging technology. When he's not traveling, Jeff is an avid photographer.
Senior Director of Innovation
Bob is the former Director Innovation at Panasonic where he led development of solutions in robotics, automotive, logistics, agriculture and industrial IoT. During his time at Panasonic Bob built a strong ecosystem of relationships in Silicon Valley with major technology companies, investors and startups. Bob is a well-known entrepreneur for his pioneering efforts in robotics where he co-founded Ugobe (maker of Pleo), Anybots and participated in the development of Jibo.

Diamond Edge Ventures has proven to be a knowledgeable investor willing to advocate for us to its business, MCHC, and to other likeminded investors. The relationship that we have with DEV and MCHC is more than about an investment in our company. It is adding to the likelihood that we will be successful in creating a de facto standard technology for the Augmented Reality markets.
Chris Pickett, CEO
Working with MCHC as a strategic investor and customer has been invaluable in accelerating the validation of our technology, guiding our future roadmap and finding new opportunities for our products. We've been impressed by the speed with which we have engaged with multiple business units in both Japan and the U.S. and by the level of support they're giving after the investment.
Alex Reed, CEO

Diamond Edge Ventures connected up to the MCHC organization to provide AddiFab with deep technical knowledge and an understanding of potential needs to be addressed. After the investment Diamond Edge Ventures has been essential for the development of the business within MCHC Group companies which we now believe will be key to our success
Lasse Staal, President

We are very happy with Diamond Edge Ventures' investment of in Lactips. DEV has a special process compare to other venture capital firms: they identify the better strategic MCHC BU to do business with, and then follow up the relationship till the collaboration ends up with a final product on the market. This financial and business support makes it a win-win for us, DEV and MCHC.
Marie Hélène Gramatikoff, President

Diamond Edge Ventures was instrumental in bringing together professionals from around the world to virtually broker an incredibly complex deal during a very challenging time for the global business community. Their professionalism, efficiency and expertise helped us closed the deal in record time. The access they gave us to MCHC will ensure our product's success with key customers.
Bruno Morel, President